Monday, June 6, 2011
It's Monday! What are you reading is hosted by One Persons Journey through a world of Books. Each week we spotlight the books we are reading, planning on reading or just finished reading
Finished: The Daughter's Walk by Jane Kirkpatrick
Contingency by Paula Wiseman
Jump Off the Hormone Swing by Lorraine Pintus
Reading: Madame Tussaud by Michelle Moran
Secrets of the Heart by Jillian Kent
Unbroken by Frank Stanfield
Next in line: The Girl Who Disappeared Twice by Andrea Kane
Tolstoy and the Purple Chair by Nina Sankovitch
Sideways on a Scooter by Miranda Kennedy
Saturday, June 4, 2011
In 1896, in order to save the family farm, Clara Estby reluctantly accompanies her mother on a cross-country journey that redefines a mother's tragedy and a daughter's desire. Over two decades, friends and faith help Clara move through a family betrayal and into a future of her own design. But will the tentacles of the past keep her from finding the real joy in forgiveness?
The Daughter's Walk is an emotional read. You follow the journey of a mother and daughter (Clara) as they walk from Spokane, Washington to New York City. They have a strict deadline to follow which means they must keep going, no matter what. As they experience difficulties they must also make decisions on whether or not a small break from walking will still let them meet their deadline.
Clara learns things about her family along the walk; things she'd have never guessed in a lifetime. Later as Clara decides to work outside of the home, she learns the way business other than farm life works, and decides to have her go at it. Clara decides to continue the walk without her mother.
Don't miss this wonderful journey.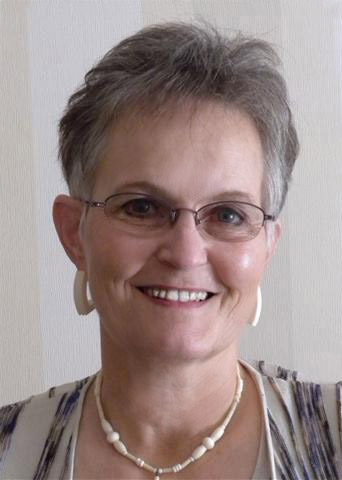 Jane Kirkpatrick is the author of more than fifteen historical novels based on the lives of actual women, and several nonfiction titles. Her books have collectively sold more than 500,000 copies, winning awards and critical acclaim, including Best Book of 2009 by Library Journal. She lives in Oregon with her husband, Jerry.
Thursday, June 2, 2011
Violet, Iris, Samantha. Three women, three generations, three lives. When a box of Iris's belongings arrives at Sam's doorstep, she discovers things about her mother she never knew--or could even guess. But she is puzzled by much of what she finds. She learns that Violet, the women she knows as her grandmother, left New York City as an eleven-year-old girl and found a better life in the Midwest. But what was the real reason behind Violet's journey? And how could she have come that far on her own at such a tender age?
This is a wonderful novel of three generations of women. You learn so much about each of them and the differences in how they each turned out due to their upbringing and surrounding and the the years in which they were growing up. As you read, you feel their struggles, you feel for them, and you wish them the best, even when you know what is coming. As you read, you realize that all three women are related, and this makes the book even more interesting. This is a novel that brings you through such heartache, which is inevitable in any life, but it also shows you that you can overcome those struggles and turn out OK in the end.
Rae Meadows is the author of Calling Out, which received the 2006 Utah Book Award for fiction, and No One Tells Everything, a Poets & Writers notable Novel. She lives with her husband and two daughters in Minneapolis, Minnesota.